Look at these jolly good websites!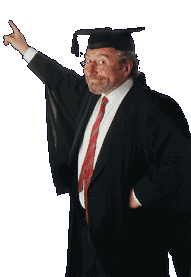 Visit my old alma mater, the BBC:
www.bbc.co.uk/worldservice/learningenglish
Young David Hooper designed my website. Click here to see some of his other work.
Another David will welcome you to Dave's ESL Café. I wonder if they serve tea as well?
The chaps at Loftus Productions produced my video lesson. They are also very good at making programmes for the wireless.